Valley High School
Class Of 1964
Tony Trujillo's New Book
A Viking News Flash!
Our Class of '64 has always had Classmates that have been individually special in very many ways. And if you didn't know it, we've had our share of movers and shakers in the business world as well.
One of those classmates has just recently stepped forward and written a book about how a poor North Valley student (with English as a second language) became a national business leader. And as you'd guess, it wasn't an easy journey!
If you'd like to read a story that will stir up that Viking spirit and make you cheer for one of our own, then pick up Tony Trujillo's own story of a Valley guy who not only changed the business model, he wrote a book about it for all the rest of us.
Congratulations, Tony...you make us proud!
The newest Author from the Class of 64 - Tony Trujillo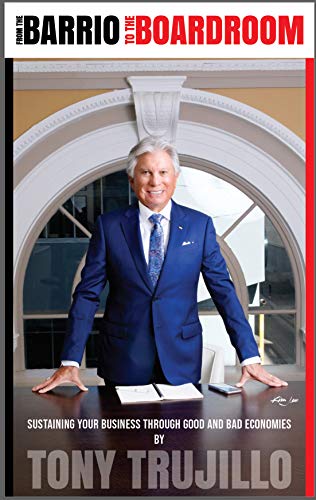 The story of Bill Gates not sticking around in Albuquerque is famous. But Tony did stay. And he took a small Albuquerque business, grew it into a National name and made it great. Pick up a copy (Paperback or Kindle-click here): Tony on Amazon
About the book:
Once out of school and with a young family to support, Tony took the first job offer he received—at Holman's House of Maps. He found more than a paycheck at this small mom-and-pop business, he found his calling.
Selling was in Tony's blood, and his success stemmed from his ability to connect with his customers. The lessons from his grandmother and teachers and Mr. Holman led him to consider his customers' needs first.
His own fascination with technology and how it could make the world of drafting more efficient inspired him to push the boundaries of Holman's offerings. Under Tony's guidance, Holman's grew from a small storefront to a multi-million dollar business.
In this book, Tony shares the lessons he has learned in life and business to give today's aspiring businessperson and entrepreneur the inspiration and skills to succeed and be happy.
From the Book Launch of Tony's book:
Subject: From the Barrio to the Boardroom BOOK LAUNCH!
Hello Family, Friends, and Associates,
You are cordially invited to purchase my new book "From the Barrio to the Boardroom" Sustaining your business through good and bad economies.
Available now in paperback for $19.95 and eBook for $9.95 from Amazon Ten Percent (10%) of net proceeds from May 21st through July 31st, 2020 will be donated to Sophia's Foundation for Autism. For more information go to: www.sophiasfoundation.com.
And coming this Summer: Post-launch Book signing event. Go to: www.barriotoboardroom.com for details.
Order your copy today and please submit your reviews. I appreciate your interest and support.
All the best,
Tony Trujillo