Valley High School
Class Of 1964
Teachers-In Memory
Richard Allen Beattie
July 30, 1939 - March 25, 2019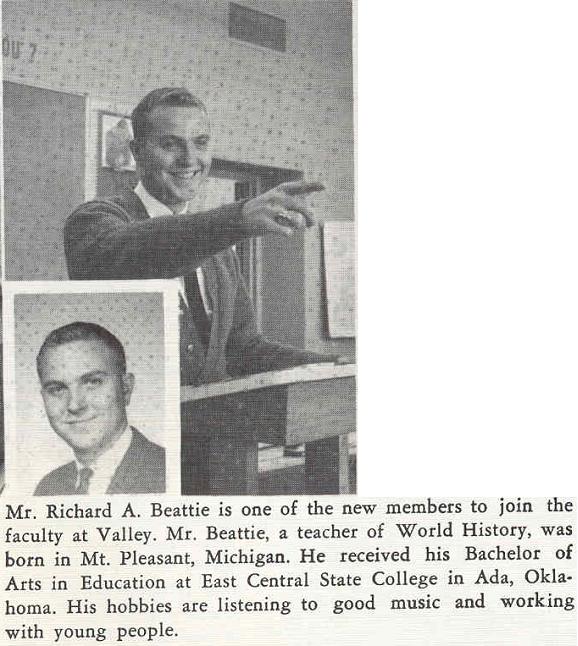 Richard Beattie, former World History teacher at Valley, passed away in Tulsa, Oklahoma on Monday, March 25, 2019. Mr. Beattie spent 40 years in the Albuquerque Public schools as a teacher, principal and administrator. After his retirement he moved to Pryor, Oklahoma to be closer to his family. He was active there in his church, First United Methodist. Some of his students at Valley might remember a pleasant evening when, in a sincere expresion of appreciation for his freindly and often humerous relationship with them, festooned his residence with long, flowing streams of snowy white bathroom tissue. He thought it was hilarious.
The family has requested memorial donations to the Alzhemers Association at www.alz.org
You may leave a condolence at:
https://www.legacy.com/obituaries/abqjournal/obituary.aspx?n=richard-allen-beattie&pid=191990474
Ralph E. Dixon 1924 - 2018
Valley High School Prinicipal
Ralph Eugene Dixon, a resident of Albuquerque since 1945, passed away on Monday, January 15, 2018 at the age of 93 years. Ralph was married for fifty-seven years to Edna Faye Dixon, who passed away seven years ago. He is survived by his three children; Kathy Hands, Jane Dixon-House, and David Charles Dixon; seven grandchildren; four great-grandchildren; nephew, Tom Podleski; devoted friend, Joel Mark McCrillis; and other relatives and friends. Ralph was born in 1924 in Covell, IL and served as a Control Tower Operator in the Army Air Corps during WWII. He attended and graduated from the University of New Mexico where he received his Bachelors and Master's Degrees. The majority of Ralph's life was dedicated to church and community. He was a founding member of St. John's Methodist Church and later transferred to First United Methodist Church. Ralph and Edna spent fifteen years in the Vineyard Community and fifteen years in the Manzano del Sol Community where he was beloved. He retired from Albuquerque Public Schools where he was a teacher, counselor, principal, and administrator. Ralph was highly involved in the development of such programs as New Futures, Freedom High, Schools on Wheels, and Bi-lingual Education. His passions included; arts, music, reading, a good debate, and gamesmanship. Ralph's presence will be missed, but his affect will last forever. Cremation has taken place and a Celebration for a life well lived will take place Saturday, February 10, 2018, 2:00 p.m. at Manzano Del Sol Village, 5201 Roma Ave NE, Albuquerque, NM 87108 . In lieu of flowers, memorial contributions may be made in Ralph's name to Muscular Sclerosis Association, 3540 Pan American Fwy # F, Albuquerque, NM 87107; American Diabetes Association, Arizona & New Mexico 5333 N. 7th Street Suite B-212 Phoenix, Arizona, 85014; or Alzheimers Association, 9500 Montgomery Blvd NE, Albuquerque, NM 87111
On-line guestbook for Ralph can be found at www.frenchfunerals.com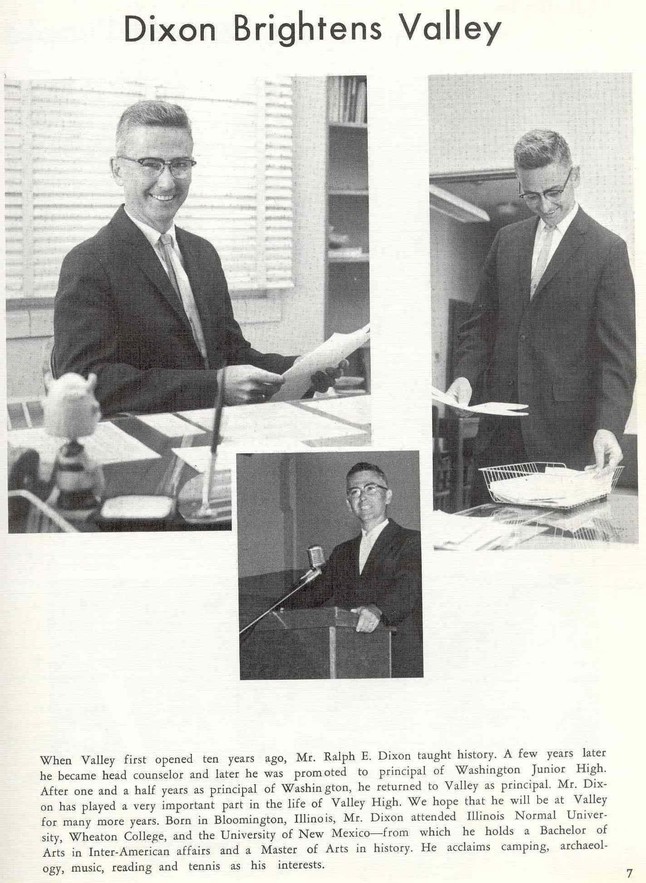 Valley Teachers circa 1964
Here is where we can record information about the teachers we had during our years at Valley (or earlier).
Classmates are encouraged to forward information they might have about teachers they remember fondly (or maybe just remember!). This is also a good place to mention those mentors whose guidance and direction have had a significant effect on our lives.
*********************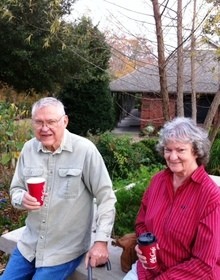 P. Stewart McCarroll
Obituary

McCarroll, P. Stewart
Math teacher at Garfield


P. Stewart McCarroll passed peacefully on April 1, 2017, at the age of 85.

A resident of Athens, TX, since 1992, he previously lived in San Jose, CA, Albuquerque, NM, and Phillips, TX. He was born on May 1, 1931 in Van Buren, AR, to George D. and Georgia Fentress McCarroll.

He graduated from Phillips High School, TX, in 1948, attended Southwestern University, and earned his BS from Colorado State University in 1953. He received his MA from the University of New Mexico in 1955. NSF scholarships allowed him to further his education at Hamilton College, University of Santa Clara, and San Jose State University.

His 36 year teaching career included Garfield Junior High in Albuquerque, NM, and 31 years at Cupertino High School, CA.

Fond of the outdoors, he enjoyed fishing, hunting & camping. Later, training & showing dogs became a life-long passion. After retiring, he raised Brangus cattle in Athens, TX.

He was preceded in death by his brother George F. McCarroll and nephew Dr. George D. McCarroll.

He is survived by his wife Marilyn, daughters Tara Malmberg (Carl), Sheri Wright (Bill), son Michael, grandsons Daniel and Derek Wright, nephews Dr. Duncan McCarroll, Dr. John McCarroll, and Dennis McCarroll, and sister-in-law Patricia McCarroll.

Graveside service will be Saturday, April 29, 2017 at 11:00 AM at Sunset Memorial Park, Albuquerque, NM. In lieu of flowers, donations may be made to the Henderson County (TX) Humane Society.

Published in Albuquerque Journal on Apr. 23, 2017
******************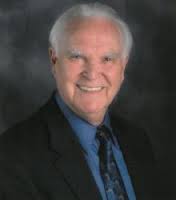 Ernest S. Stapleton 1927 - 2016 Obituary
Obituary: Stapleton, Ernest S. "Ernie" Ernest S. "Ernie" Stapleton, age 89, a life-long resident of New Mexico, died Tuesday, April 12, 2016.
He is survived by his wife of fourteen years, Rose Mary Stapleton; daughters, Dawnelle Askew and husband, Travis and Leslie Gonzales; four grandchildren, Maya Gallegos and husband, Daniel, Alexandria Askew and husband, Steven Davidson, Caitlin Gonzales, and Patrick Gonzales; two great-grandchildren, Ingrid and Imoen; brother, Conrad Stapleton and wife, Linda; nieces and nephews, Myra Rollins, Anna Hernandez, Eric Stapleton, Tracy Ray, and Colin Stapleton; sisters-in-law Grace Andrade and Pat Pierson; and numerous other relatives and friends.
Ernie was preceded in death by his parents, Ernest and Beatrice Baca Stapleton; wife, Elsie Barboa Stapleton; and sister, Marilyn Stapleton Vasquez.
He was born in 1927 in Albuquerque and loved Socorro where he grew up. Ernie graduated from Socorro High School, class of 1943, and then entered UNM before going into the United States Marine Corps during WWII. He obtained his Bachelors and Masters Degrees in history from UNM and then did Doctoral Studies in Educational Administration at Columbia University. Ernie received an Honorary Doctorate from the University of Albuquerque in 1972.
He served Albuquerque Public Schools for thirty years, as teacher and administrative assistant at Jefferson Junior High; principal at Mark Twain Elementary; counselor and principal at Valley High School; and then served in Administration as Director of Instruction; Assistant Superintendent of Instruction; Associate Superintendent of Instructional Services; and Superintendent from 1971 to 1977.
Ernie also served as president of Albuquerque TVI (now CNM). He then served from 1977 to 1993 at the UNM as Special Assistant to the Provost; Lecturer in the College of Education and the Department of Educational Administration; and Academic Director of Latin American Programs in Education.
Ernie also served as Chairman of NMEA Quality Education Commission, Vice-Chairman of NMEA Finance Commission, President of New Mexico Secondary Education Principals, President of New Mexico Directors of Instruction, Executive Director and President of the New Mexico Council on Economic Education.
He served on the New Mexico Boys School Board at Springer, NM, as Chairman of the Harwood Girls Board of Trustees, Chairman of Bernalillo County Library Board, on the Board of Trustees for Southern Methodist University, and President of Albuquerque Historical Society.
Ernie was awarded Educator of the Year in 1995, and was inducted into the New Mexico Association of School Administrator's Hall of Fame. He was a life-long member of the United Methodist Church with service to the Harwood Spanish Methodist Church in Socorro, El Buen Samaritano Church in Albuquerque and St. Andrews Methodist Church in Albuquerque where he enjoyed teaching for many years in the Sunday School Programs of the churches. He also enjoyed serving on the various boards such as Finance, Education and Pastor Relations, of the churches. The United Methodist Church awarded him the Laity Living Archives Award at the New Mexico Annual Conference in 2013.
Ernie was a life-long lover of history and especially New Mexico history. He loved reading and collecting books, enjoying a 10,000-volume personal library with universal taste: politics, history, education, mystery, science, and religion. You can say he collected everything and loved books including his very first books given to him as a child, "Freddie the Detective", a book called "The Man Nobody Knows" (a book about Jesus), and a Big Little Book called "Joe Louis the Brown Bomber" and many more. Ernie co-authored a book on New Mexico Education with Dr. John Mondragon entitled "Public Education in New Mexico" published by UNM Press and authored numerous education articles in his career on varied subjects such as reading, counseling, and vocational education.
Ernie was honored to have a school named Ernest Stapleton Elementary in Rio Rancho, originally part of APS, in 1990. He had a great love for his family and friends and dearly missed his mother, Beatrice; father, Ernest; wife, Elsie, sister, Marilyn, grandfather, Edward Stapleton, second mom, Adeline Barboa; father-in-law, Floyd Barboa; and friends Bennie Baca, Warren Smart, John Mondragon, Ed Marinsek and Joe Sanchez.
In Ernie's own words, "I love New Mexico, its grand history and its people. I only wish I had a second lifetime to tell its stories." Ernie was a beloved husband, father, grandfather, brother, uncle, and friend and will be deeply missed by all who knew him.
Services will be held on Saturday, April 16, 2016, 11:00 a.m. at Central United Methodist Church, 201 University Blvd NE, Albuquerque, NM 87106. Interment will take place at Sunset Memorial Park Cemetery, 924 Menaul Blvd NE. Pallbearers will be Steve Davidson, Patrick Gonzales, Daniel Gallegos, Art Hernandez, Gary Rollins, Eric Stapleton and Travis Askew. Honorary Pallbearers will be Louie Cordova, Leo Griego, and Joe (Luigi) Cordova. In lieu of flowers, memorial contributions may be in Ernie's name to Joy Junction, 4500 2nd St SW, Albuquerque, NM 87105; the Storehouse, 106 Broadway Blvd SE, Albuquerque, NM 87102 or Roadrunner Food Bank, 5840 Office Blvd NE, Albuquerque, NM 87109. Please visit our online guestbook for Ernie atwww.frenchfunerals.com. FRENCH - Lomas 10500 Lomas Blvd. NE - See more at: http://www.legacy.com/obituaries/abqjournal/obituary.aspx?n=ernest-s-stapleton&pid=179614929&fhid=7154#sthash.GCeDrvD1.dpuf
Gares, Charles "Wayne", Dr.



Wayne Gares was born in Salida, Colorado to Vaughn and Ida Gares. He passed away peacefully at home with all his loved ones by his side.

He was preceded in death by his parents, his sister Mavis, and his granddaughter Dannie. He was known as Dad and considered a Moose by so many, which was his nickname. He will be missed by all who knew and loved our Moose. He is survived by his wife, Jan; his children Shawn and Steve; grandchildren Katy, Sydnie, Nethan, and Stevie; and his siblings, Dale, Glen, Margie, Darlene and Mickey.

Wayne grew up in Tucumcari, New Mexico, and received an athletic scholarship to attend the University of New Mexico. He was a tremendous athlete, "larger than life" and he lettered in three sports: football, basketball and baseball. As a senior he was in the top ten collegiate batters nationally with an average of 0.429. He was heavily recruited by the Green Bay Packers and Chicago Bears, but chose to be a teacher and coach. He coached and taught at Taft Junior High, Valley High School, New Mexico Military Institute, and Eastern New Mexico University. He continued his education at the University of Colorado, receiving his PhD.

He donated his body to the Southwestern Medical Center for medical research. A private memorial was held in his memory by his family.

If you so wish, instead of flowers, you can contribute to CASA of Ellis County, Texas.
Published in Albuquerque Journal on Mar. 31, 2016
- See more at: http://www.legacy.com/obituaries/abqjournal/obituary.aspx?n=charles-gares-wayne&pid=179470416&eid=sp_shareobit#sthash.kpV4Qwvk.dpuf
Inducted 2000
School of Education Hall of Western NM Univesity
Robert F. Miller unselfishly gave of himself to students and the university. Professor Miller loved biology and let it be fun. He served as a role model for prospective teachers by balancing scientific knowledge with discovery through every lecture, laboratory, and field trip. a true "renaissance scientist" he predicted, taught, and promoted integrated and comparative biology. When not in the Classroom or the field, Mr. Miller was renowned for his advisement counseling, and participation in campus theatrical events. In recognition of 33 years of teaching biology, Robert F Miller is hereby named to the Education Hall of Fame.


http://www.wnmu.edu/academic/schedu/SOE%20Hall%20of%20Fame/Miller_RF.shtml




Social Security Death Index


Name:

Robert F. Miller

SSN:
462-28-9100
Last Residence:
88061 Silver City, Grant, New Mexico, USA
Born:
24 Jan 1926
Died:
22 Mar 1994
State (Year) SSN issued:
Texas (Before 1951)
Vince Cappelli -- Former UNM Baseball Coach Vince Cappelli died May 2, 2002 in Laguna Hills, CA from complications of a stroke and Parkinson's disease. Born in the Bronx, Vince made his home in Albuquerque for over 50 years. He had coached at Stronghurst Elementary School, Albuquerque Indian School, Valley High School, University of New Mexico and in the Kansas City Royal organization. Additionally, he represented the American League in establishing baseball leagues in Mexico and was a scout for the Dodgers and the Cleveland Indians. Vince is survived by his sister, Theresa Cochran of Colorado Springs; son, Peter of Laguna Hills, CA; his twin grandchildren, Jason and Christine (22); son, Tony; daughter-in-law, Sandy; and twin grandchildren, Nicolas and Alexa (2) of Upland, CA. The family will be hosting a Farewell to Vince at Lobo Field on Saturday, May 25, 2002. Gates will open at 12:30 p.m. and celebration will begin at 1:00 p.m. Standard baseball fan attire in Lobo colors are encouraged. Hot dogs, sodas, candy bars. Guest speakers.


Vince Cappelli came to Albuquerque from the Bronx in 1942. He originally intended to stay home and play baseball at Fordham University, however, that school dropped most of its athletic program when World War II started. So, Cappelli and two of his former prep teammates somehow found their way to the University of New Mexico.
After serving in the Maritime Service, Cappelli returned to UNM after the war. He was a three-year starting catcher for the Lobos, graduated in 1950 and immediately began a service to the game he worshipped.
Vince Cappelli was once called "Mr. Baseball of New Mexico." This appropriate title came about after Cappelli spent nearly four decades in the Duke City working at Stronghurst Elementary, Albuquerque Indian School, Valley High School, the University of Albuquerque, and, eventually, as UNM's head baseball coach from 1977-89.
Taking over a sagging program, Cappelli resurrected the Lobos with eight winning seasons in a 13-year career. He posted a 384-350 overall record, including a school-record 42-win season and a Western Athletic Conference division title in 1985.
**************************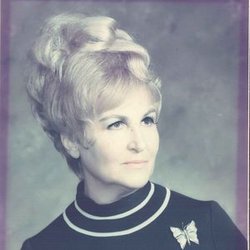 ARRETCHE -- CLARA M. A longtime resident of Albuquerque, passed away Saturday, November 12, 2011. As a teacher of music, she was the band director of the award winning band of Vaughn, New Mexico. At Albuquerque High School, Valley and El Dorado her students of Spanish were ranked in the upper one percent nationally. She was retired from Albuquerque Public Schools. Ms. Arretche was the recipient of Bachelors and Masters of Arts degrees from the University of New Mexico. She did advance work toward her Doctorate degree and was a longtime member of Phi Sigma Iota Honorary Language Society. Among the survivors are cousins, Pierre and Daniella Arretche of Aldudes, France; Virginia Delesandro, Alex Gazolas, Mary Ann Sikora, Frank Nelson, Charles, Richard, Godson Jimmy and David Palmer of Albuquerque. A rosary will be recited Wednesday, November 16, 2011 at 6:00 p.m. at French - Universtiy Chapel. Mass will be celebrated on Thursday, November 17, 2011 at 10:00 a.m. at St. Therese the Little Flower, 300 Mildred Ave. NW, on 4th Street, two blocks South of Candelaria. Interment will follow at Mt. Calvary Cemetery, 1100 Edith Blvd. NE. Please visit our online guestbook for Clara at www.RememberTheirStory.com. FRENCH 1111 University Blvd NE 505-843-6333
***********************************
E. Jane Williams - E. Jane Williams passed away on August 22, 2005 in Franklin, Tennessee at the age of 89. Ms. Williams served as an English teacher at Valley.
************************************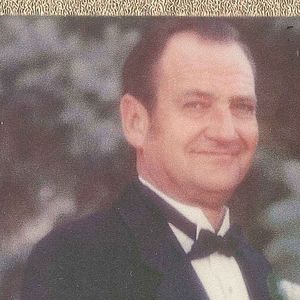 Reilly W. Taitte, Jr. -VHS Band Director - TAITTE - Reilly W. Taitte, Jr. of Albuquerque, NM,passed away at home on March 30, 2011, after a lengthy illness. Mr. Taitte was born in San Antonio,TX on July 19, 1933. He is survived by his wife, Joan; daughters, Teresa Casaus and husband, Michael, Marci James and husband, Leroy, Kathy Kirby and husband, Kevin; six grandchildren; and four great-grandchildren. He is also survived by his sisters, Marie Griffin, Margaret Kardow and husband, Jack, Mildred Isennock and husband, Al; and many nieces and nephews from San Antonio, TX. Mr. Taitte received his BA from Texas Western College and his MA from the University of Texas at El Paso. He was the Band Director for Valley High School in Albuquerque for ten years, and was very proud to take the Valley Vikings Band to the Rose Bowl in 1965 - the first band from New Mexico to be invited to perform. For the next 45 years, he owned and operated several successful companies in Albuquerque specializing in industrial security and regulatory compliance for small companies and large corporations, in New Mexico and other states. His innovative and entrepreneurial spirit was unique, and will be missed by friends and colleagues throughout the Southwest. Cremation has taken place and the family will hold a memorial service at a later date. The family requests that, in lieu of flowers, donations be made in his name to Vista Care Hospice in Albuquerque, or any chapter of the ASPCA.
*******************************
Robert "Bob" Sheets - Chorus Director at VHS
Robert Dale Sheets, born in Santa Fe, May 10, 1929, died in his sleep at 1:11 a.m., on Tuesday, January 11, 2011. He is survived by wife, Joann; daughters and spouses, Peg and Steve Villez, Jeannie Sheets and Bob Hlady; son Matthew; Sandi and Darryl Adamson, and family; step-daughters and spouses, Kathy and Hank Carlozzi, sons Matthew and Michael; Mari and John Woolsey, children Jessica and Clay; step-son, John Mierzwa. After joining the Navy at the end of WW II, Bob taught aviation electronics in Tennessee, sang in the Blue Coats Chorus and directed the parade band. The GI Bill sent him to Texas Christian University for BA and MA in music and he began his rewarding career as a high school chorus teacher, loved by students through his 24 years at Valley High School. He retired in 1981 to happily sing with the Houston Grand Opera Chorus for 16 years. After his second retirement, he and Joann traveled, gardened, read, sang with the Chancel Choir and doted on family. He embraced the world as full of puns, possibilities, music, friends and family. He will be remembered and missed by us all. Memorial Service will be on Friday, January 14, 2011 at 12:00 noon at Central United Methodist Church, NW corner of Central and University. Reception will follow in Social Hall. In lieu of flowers, Robert requested donations to the Heifer Foundation or the music fund at Central United Methodist Church. Those who wish to express their condolences may do so at: www.danielsfuneral.com. Robert's care has been entrusted to: Daniels Family Funeral Services Alameda Mortuary 9420 Fourth Street NW Albuquerque, NM 87114 (505) 898-3160 Published on: Thu January 13, 2011
****************************
Harry "Mr" Bishop - Biology Teacher at VHS
Harry L. Bishop, 88, a resident of Albuquerque since 1943, died Thursday, June 22, 2000. He is survived by his son, Kent L. Bishop of Albuquerque; daughter, Donna Hawley and husband, Ron of Missouri; granddaughter, Alyssa Walker of Missouri; and sister, Margaret Smith of Pueblo, CO. Mr. Bishop was preceded in death by his wife, Mernice Bishop in 1991; and two sisters, Helen Bishop and Frances Eberly. He served as a Meteorologist in the Army Air Corps in WWII. Mr. Bishop retired as a biology teacher at Valley High School and was known as the teacher's teacher, having supervised 34 cadet teachers. He was a member of the American Legion for 50 years and was a member of the VFW. Mr. Bishop was also a member of the New Mexico Retired Teachers Association; the Albuquerque Retired Teachers Association; and the National Association of Biology Teachers Emeritus. Cryptside services will be held Friday, 9:30 a.m., at Sunset Memorial Park, 924 Menaul Blvd. NE. French Mortuary, 1111 University Blvd. NE.
*********************************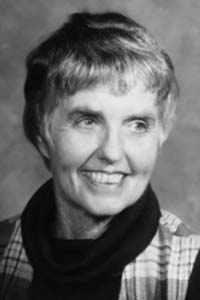 Marie Hays - Marie Jensen Hays passed away in Albuquerque on July 15, 2012 at the age of 96. Ms. Hays served as Director of Student Affairs at Valley. She also served as sponsor for Student Council, VIPS, Varsity and B-Team Cheerleaders. Most students will recall her as "Mama Hays".
The following article appeared in the July 31, 2012 edition of the Albuquerque Journal:
Marie Hays 1916-2012 UNM Hall Of Famer, Pioneer Dies Hays One of the Top Sports Figures in State History
Marie Hayes, a pioneer for women's sports and an inductee into the UNM Athletic Hall of Honor, has died. She was 96. Hays, born in Estancia, was listed in the Journal's Tricentennial Magazine as one of the top 20 sports figures in New Mexico history. "Doctors said sports competition wasn't good for girls", Hays once told the Journal. "They said we weren't equiped physically or mentally for competition. Worse yet, the head of UNM's physical eduction department stated it wasn't lady-like to sweat. That really hurt." Hays was included in the first class of the UNM Athletic Hall of Honor. She was also the first woman in the NMAA Hall of Fame. Hays was an all-star intramural athlete at UNM from 1932-36. She worked as teacher, counselor and coach in the public school system, notably 25 years at Valley High School, until her retirement in 1979.
A memorial service will be held Friday at the UNM Alumni Chapel at 11 a.m. In lieu of flowers, the family requests that donations be made to the UNM Letterman's Club Scholarship Program or to the charity of their choice.
CHENAULT, SYLVIA WILSON - Sylvia died Saturday, November 3, 2012. She was born on May 22, 1940 in Albuquerque. She is survived by her daughter, Carol Martinez; granddaughter, Emily; brother David (Karen) Wilson; Robert Chenault; dear friends, Kirk and Chelsie; Ron Martinez and his mother, Lucy; and nieces, nephews and cousins. Sylvia was preceded in death by her parents Norwyn and Alice Wilson; and brother, Richard. She graduated from Valley High School and UNM where she received a BS in Physical Education and Recreation. She taught PE at Valley.
CHARLES T. MCCREARY - Lt. Colonel, US Air Force, Ret. Served in WWII, Korea and Vietnam. Born in Pittsburg, Pennsylvania on May 4, 1921. Held a BA in Drama and an MA in Education from the University of New Mexico. Taught speech at Valley High School. Died on July 8, 2002. Buried in Santa Fe National Cemetery. His wife Patricia passed away on February 14, 2014.
ROGER E. MIKEAL - 72, a longtime resident of Albuquerque, NM, passed away on Friday, October 15, 2010. He was born on November 23, 1937 in Amarillo, Texas and moved to the Albuquerque area in 1960. He was survived by his wife Margaret, their children, stepchildren and grandchildren. He recived a BS in Education from Southeastern State College and taught Plane Geometry and Algebra II at Valley High School.