Valley High School
Class Of 1964
In Memory
(Lloyd) Irwin Moore VIEW PROFILE
Name of Deceased Lloyd Irwin "Doc" Moore
Address Waterloo, IL
Age 69 years
Parents the late Silas Monroe & Ramona (nee Nieto) Moore
Date of Birth December 23, 1944 Place Las Vegas, NM
Date of Death December 10, 2014 Place St. Louis, MO
Family will receive mourners at Quernheim Funeral Home from
1:30 PM until time of service Saturday December 13, 2014
Memorial Service 2 PM Saturday December 13, 2014
Place of Funeral Quernheim Funeral Home Waterloo, IL
Clergy Father Roger Karban
Survivors
wife

Lyn Moore

children

Lisa Lawrence

Elliot Moore

Cheryl Moore

Thad (Julianne) Hunter

Courtney Hunter-Brauer (Craig)

grandchildren

Conner, Ella, Isabel, Simon, Cooper

Kampe, Joanscott, Liam, Thaddeus

sister

Patricia (David) Foster

brother

Harold (Glenda) Moore
Preceded in death by
his parents, brother (in infancy) Lloyd Moore
Groups & Organizations
Lloyd (Irwin) retired from 38 years of service from the VA Medical Center, Jefferson Barracks working with spinal cord injured veterans, member of Waterloo Rotary, Board of Directors at Human Support Services, Past Advisory Board member at Monroe County Care Center, PVA (past member), Hugh O'Brian Youth Foundation (past member).
Lloyd (Irwin) was one of the founding father's of the Academy of Spinal Cord Injury Professionals
December 6, 2015 - Classmates Note:
One of Irwin's good friends, Bob Barker passed this week (December 1st, 2015). These pictures were taken at the 30th and 40th class reunions. Both made it to the 50th reunion in spite of poor health. Good friends, together again. God bless you both.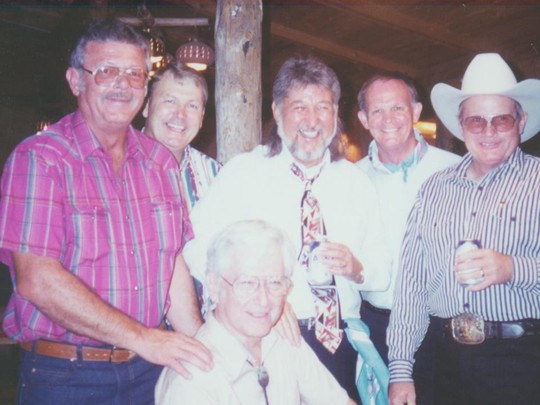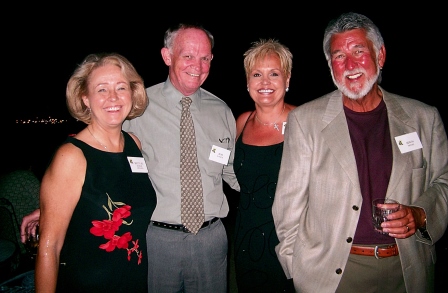 Click here to see (Lloyd) Irwin's last Profile entry.