Valley High School
Class Of 1964
Juan Garcia
Profile Updated:
November 9, 2020
Children
Alicia 1976
John Paul 1978
| | |
| --- | --- |
| Military Service | Marine |
Yes! Attending Reunion
Juan's Latest Interactions
Happy Birthday ,stay well, stay healthy in the New Year !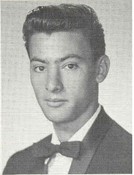 How are you Richard ?. Happy birthday, now you're an old man like the rest of us !
Mucho anos han pasado . Juan

Stay well , my friend,
Hey Janie, you hv the same B. day as me ! Hope your B. wz a good one,mine wz,,
Stay positive
test negatife
Hello everyone ! Happy fall season ! Steve asked about Eddie Gianinni. I lived with his sister Valerie Gianinni,Wheatherill & her husband Richard Wheatherill off of Edith. They were my sponcors whn I came here. He moved to Arizona, Valerie pass 3 years ago. I haven't heard from that guy since . Stay positive. & Test negative,,, my friends ! Happy B.day Leslie
Ha ha ha , that fable of the plague phanthom is right on...everyone is "freaking out",
and Charles , the t p cartoon... ds the present virus cause diarrea or wht ? these are the
times when most people trust in God...as we should always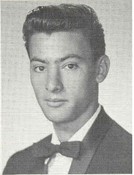 1964 Valley High Class
So many of our class mates served
in Vietnam , I myself served as a Marine.
Once a marine always a Marine. I salute
all fellow Veterans ???? & their families ????

With respect...Juan Garcia

https://youtu.be/viHa7jzOUjM
Nothing , no nothing beats Marty Robins ,"' Texas Town in El Paso" !
Happy, Happy & Healty Birthday wishes to all the October Birthday people !