Valley High School
Class Of 1964
Updated July 9, 2015
Official Website for VHS Class of 64
New Bulletin Board for Classmates
Be sure to scroll all the way to the bottom of this page for all details
(*Note to visitors: Links and pages marked with asterisks* are available only to signed in and validated Classmates. Visitors please check details in this link)
Do You Remember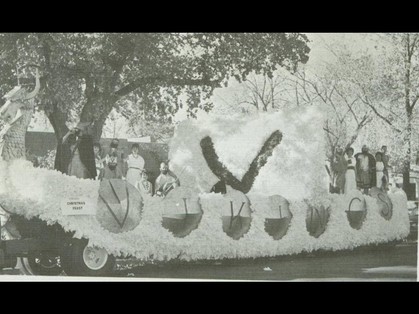 It was 1964 and anything was possible; our dreams were young and we could change the world. In fact, we already had; we were the Baby Boomer Generation and we had energy, love and unfailing optimism. In the next decade, everything would change and we would change with it.
But every future has a past, and ours was.... Amazing!
Take a look at some newsclips from back then:
**This Web site is completely free to all Class of 64 Valley classmates. The website is run by your classmates, not by a 'for profit corporation'. All the information and pictures for the recent (Sept 2014) 50th reunion are on this website. Also many pictures provided by your classmates are viewable on classsmates profiles when you sign in (and have been validated). You'll also find pictures from many previous reunions.
,
We have 168 classmates signed on to our website. Join us!
Go Vikings!
Our Website has had 37592 visits since we started up in September 2012
ANNOUNCEMENTS
•

Our class web site will be going down for maintenance Friday, September 4th at 11:59 p.m. EST.

We will be down for several hours for a hardware upgrade.

We expect to be back online prior to 9:00 a.m. EST Saturday morning. Thanks for your patience during the upgrade window.

--Site Admins

•

•

Hi everyone!
I've gone through boxes of photos and ran across some from our 30 and 40 year reunions. When my kids go through my treasures they won't known or care about these pictures, and probably trash them. If possible I would like give them to the families
That would appreciate them as some are of schoolmates no longer with us .
Please let me know . Thanks
Tree Easley cell 505-331-0050