Valley High School
Class Of 1964
Updated November 29, 2014
Official Website for VHS Class of 64
Be sure to scroll all the way to the bottom of this page for all details
(*Note to visitors: Links and pages marked with asterisks* are available only to signed in and validated Classmates. Visitors please check details in this link)
Our 50th Reunion Pictures have been posted
For all of you who waited so patiently, we thank you! We sorted through almost 800 photos and discarded the ones that you'd thank us for eliminating. And still had a surprising large number of photos (almost 400) that we think you'll enjoy.
Please remember that for most of us, our movie star days have faded and we bear a strong resemblance to the comfortable, fun people we are on the inside. The consensus is that we look pretty darn good for 50 years later, don't you think?
Special thanks to our photographers:
Sally Lowder, Steve Horchheimer, Mikell Becker, Sue Warren (Garley) and Suzanne Vaillancourt. Please remember to thank these people personally, they deserve the praise!
After much deliberation, it was decided that the photo contest was a statistical dead heat and all photographers are herewith awarded 'Best of Show' With a Photographers Dinner for all contestants and spouses at a time and place to be announced.
We hope you enjoy the pictures and we are very thankful that so many of us were able to attend the greatest Class of 64 party ever. Happy Holidays, everyone!
See Tony Scarton Class President's 'After the Reunion' Letter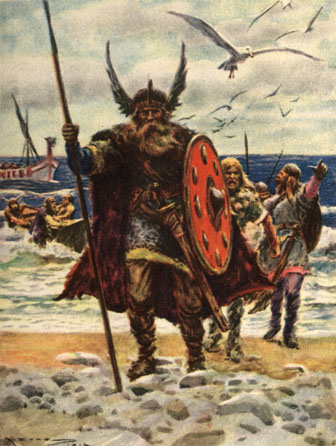 Vikings Forever
**This Web site is completely free to all Class of 64 Valley classmates. The website is run by your classmates. All the information for the upcoming 50th reunion is on this website along with details and pictures provided by your classmates (viewable when you sign in and are validated), including pictures from past reunions.
We have 167 classmates signed on to our website and more each day. Join us!
Go Vikings!
Our Website has had 26339 visits since we started up in September 2012
ANNOUNCEMENTS
| | |
| --- | --- |
| • | Important: We are trying to get every classmate's name on our website, but our lists might be incomplete. If we missed your name, we apologize. Please send us an email and we'll get it fixed pronto. If we've missed someone you know, please send us their name and we'll have them added. Thanks for the help! |