Valley High School
Class Of 1964
Updated March 23, 2015
Official Website for VHS Class of 64
Be sure to scroll all the way to the bottom of this page for all details
(*Note to visitors: Links and pages marked with asterisks* are available only to signed in and validated Classmates. Visitors please check details in this link)
Do You Remember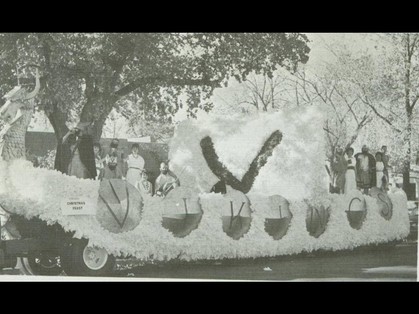 It was 1964 and anything was possible; our dreams were young and we could change the world. In fact, we already had; we were the Baby Boomer Generation and we had energy, love and unfailing optimism. In the next decade, everything would change and we would change with it.
But every future has a past, and ours was.... Amazing!
Take a look at some newsclips from back then:
**This Web site is completely free to all Class of 64 Valley classmates. The website is run by your classmates. All the information for the upcoming 50th reunion is on this website along with details and pictures provided by your classmates (viewable when you sign in and are validated), including pictures from past reunions.
We have 167 classmates signed on to our website and more each day. Join us!
Go Vikings!
Our Website has had 32772 visits since we started up in September 2012
ANNOUNCEMENTS
| | |
| --- | --- |
| • | Important: We are trying to get every classmate's name on our website, but our lists might be incomplete. If we missed your name, we apologize. Please send us an email and we'll get it fixed pronto. If we've missed someone you know, please send us their name and we'll have them added. Thanks for the help! |